Amazink Live!
Posted on Sun December 3, 2017.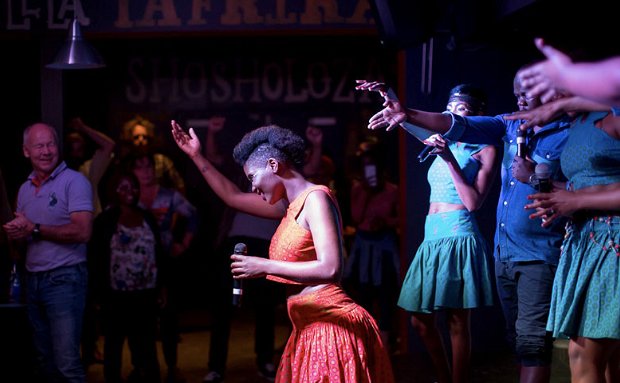 Amazink Live! is back for the 5th season. The dinner theatre is located in Kayamandi (Xhosa for "nice home"), a township in the outskirts of Stellenbosch.
The dinner and show is hosted by Amazink Theatre, which gives visitors unique and unforgettable experience. The eatery holds 120 and the amphitheater can carry up to 400 people. The outdoor arena offers panoramic views of the surrounding mountains of Stellenbosch. Perfect for a summer's night.
AmaZink Live! tells the story of a township shebeen (an informal licensed drinking place) facing closure, but manages to keep its doors open through the magic of music.  We recently attended the show and were reminded again of what a uniquely South-African experience this dinner theater is and we highly recommend it to our guests. The show was lively and they encouraged audience interaction. The 3-course meal was served by the waiters who also form part of the show.
Amazink Live dinner and show happens every Friday night at 19:00. There are two ticket options and please note that it's important to book your tickets in advance. (There are no tickets available at the door.)
Show + two-course meal  •  R250 (doesn't include dessert)
Show + three-course meal  •  R280 (includes dessert)