Bonne Esperance "Pop-up" Coffee Shop
Posted on Mon August 10, 2020.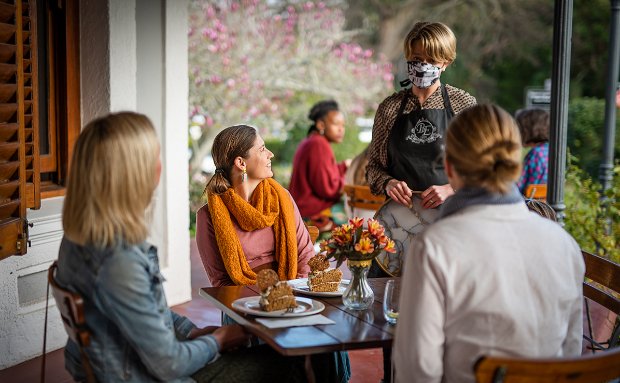 OPENING 12 August 2020
Bonne Esperance Guest House has been a part of the Stellenbosch landscape since 1907 and has played a major role in the lives of the owners and guests over the years. In the famous words of Winston Churchill: "We shape our buildings and afterwards our buildings shape us." If only the walls could talk to share all these stories!
Today the Victorian Villa creates jobs for 15 people with 39 dependents. Bonne Esperance, translated from French, means "GOOD HOPE". Staying true to the essence of our name, we aim to build HOPE during these trying times. The pop-up coffee shop was opened to keep HOPE alive for our employees and their families. We set out to be a local #ProudlyStellenbosch destination.
Bonne Esperance wants to be the connection point for locals and visitors to our neighbourhood and our story. With this pop-up coffee shop, we aim to add HOPE to many more stories.
"May your choices reflect your hopes and not your fears" Nelson Mandela.
We are part of the Stellenbosch Ready campaign and pledge to adhere to the Stellenbosch Ready Covid-19 Protocols to ensure that our guests and visitors have a safe experience.
Operating hours:
Monday to Saturday 8:00-17:00
Sundays 8:00-14:00