Every bike ride is a tiny holiday
Posted on Tue July 4, 2017.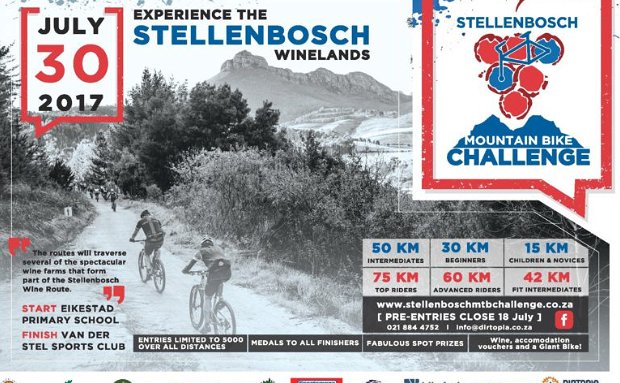 Stellenbosch Mountain Bike Challenge
Stellenbosch is one of the most beautiful parts of the country, rich in history and with so much to offer. It's not only known for its wine production and award-winning restaurants. Stellenbosch is also a popular destination globally for its mountain biking and trail running trails and the world class facilities at Coetzenburg. More and more professional athletes and sport lovers alike are visiting our town each year.
The Stellenbosch MTB Challenge, formally known as Die Burger MTB Challenge will take place on Sunday, 30 July.
It is one of the largest single day mountain bike events in the country and is renowned for its challenging, picturesque Wineland routes. It will once again be held in association with the Simonsberg Conservancy with six scenic mountain bike routes to cater for all levels of riding.
We hope to welcome you back when you next visit Stellenbosch.