It's time to celebrate autumn's arrival in Stellenbosch
Posted on Fri April 10, 2015.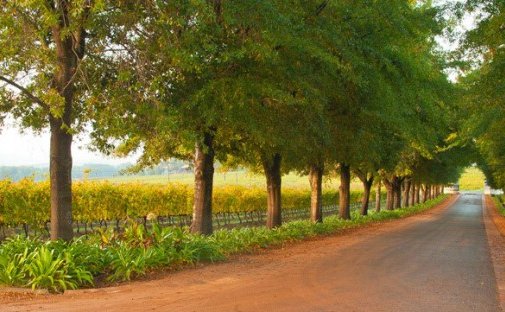 We know that all year round Stellenbosch is an appealing destination with its many wine estates, luxury guesthouses and attractions. Autumn is no different, and Stellenbosch doesn't disappoint with drawcards for you to come and stay.
Marvel at the leaves changing colour
Just as summer celebrates the fertile greenery of the town's vineyards and foliage, our autumn months herald the arrival of deep reds, yellow hues and golden-like leaves. This makes late afternoon walks through Stellenbosch a photographer's delight. Allow yourself to meander through the leaf-strewn paths and walkways and immerse yourself in the changing of the season.
SA Cheese Festival
When you stay in the Cape Winelands for a holiday, you'll find that sampling wine is a dominant past time thanks to the plethora of wine estates in the area. Learning what foods go best with the wine comes second. This month, the South African Cheese Festival is being held at Sandringham Farm from 25-27 April, which means more cheese than a mouse would know what to do with. Not only will you be tasting numerous cheeses, there is so much more to see and enjoy.
Dairy Square: taste cheeses of many sizes, textures and flavours, watch cooking demonstrations by critically acclaimed chefs and be amazed by the cheese carving station.
Meander: visit the Afrox Cooking Pot for daily cooking demonstrations by brands including Klipdrift Brandy, Stellenbosch Vineyards and Drostdy Hof. The Agri-Expo Mall is another great stop, where you can purchase tasty food products and specialty items.
Carnival Park: need a rest? Hang out in the Carnival Park where you can listen to music, let the children play in the Kiddies Corner and find a spit of lunch along the Gourmet Lane.
Buy tickets here.
Go for a cycle tour
Autumn is the ideal time for a scenic guided bike tour around Stellenbosch. Adventure Shop in Stellenbosch arranges cycle tours that take you around the picturesque scenery Stellenbosch is famous for as well as tours of major historical sites and, naturally, a few wine pairings to balance out all the exercise. Highlights of the tour include:
Jonkershoek Valley
Chocolate and wine pairing
Cellar tour
a visit to the Stellenbosch University grounds
For more information, call the Adventure Shop on +27 21 882 8112
Image credit:
http://www.stlouishomesmag.com
http://www.cheesefestival.co.za
http://www.adventureshop.co.za
www.rosi.co.za