Oppie Dorp
Posted on Thu March 8, 2018.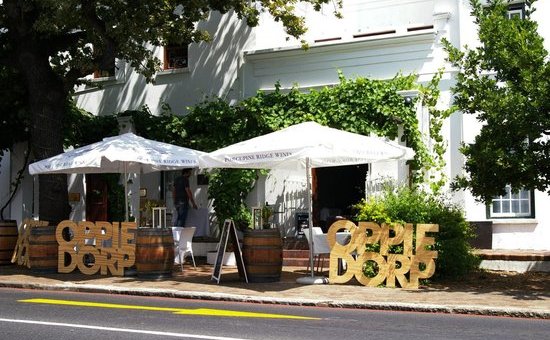 This local favourite has become one of the best known restaurants in Stellenbosch.
Found in the bustling heart of central Stellenbosch, Oppie Dorp is definitely well-named. The oak-shaded outside area, edged right on the busy Dorp Street with lots of traffic and pedestrians passing-by, is a good choice for balmy summer evenings. Its décor may be relatively simple but the good service and delicious dishes will nevertheless have you charmed and eager for more. The menu is relatively concise but it offers some lovely flavourful dishes all the same. Their lamb and venison dishes are incredible.

Lunch: Monday to Sunday (closed Saturday) 12:00 to 15:00
Dinner: Monday to Sunday 18:00 to 22:00