Stellenbosch During Lockdown
Posted on Fri May 15, 2020.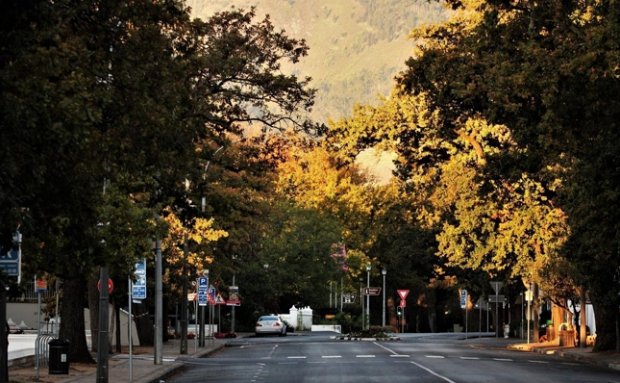 It has been over a month since the beginning of lockdown and, fortunately, we are now able to go outside and exercise! Face masks are mandatory but the freedom to run, cycle and stroll in the fresh air has brought joy to many people in these troubling times.
The Stellenbosch municipality has also been doing a great job of sanitising public spaces to avoid the spread of the disease. Pavements, benches and dustbins all get washed and sanitised.

Humanitarian Crisis
Unfortunately, many South Africans have lost their jobs and their livelihoods during this pandemic. Many small to medium-size businesses have closed their doors and the informal sector is suffering immensely. Some local organisations, known collectively as #StellenboschUnite, have taken the initiative to help those in need by providing social support to vulnerable community members. Their first priority is to distribute food parcels each week to these vulnerable people. We are truly proud of all the volunteers and to read more about this initiative or to donate please visit https://stellenboschunite.org/.
Tasting Stellenbosch, in partnership with #StellenboschUnite, has opened a soup kitchen to support local communities. Various chefs and their respective kitchen crews have joined together to produce over 20,000 portions of soup per week..
Thankfully, our hero chefs are also coming to the aid of stressed parents. Under the eased lockdown restrictions food deliveries are allowed and many locals are supporting their favourite restaurants during this financially difficult time.
                                                                                       Read more...
Leopards don't understand lockdown...
Over the past few weeks, there have been multiple reports from around the world of wild animals venturing out of hiding and into places usually overrun by humans. Stories of fish in the Venice canals, turtles on tourist beaches in Thailand and Stellenbosch is no exception! The wine farms on the edge of town have caught a number of curious critters on camera...
Hospitality Lockdown
In these uncertain times, we are unsure when we will be allowed to reopen our doors but we are remaining positive, helping our local community and preparing for the 'new normal'. We will be re-evaluating hospitality norms, assessing the new health and safety challenges and addressing consumer concerns pertaining to physical distancing. This will be done while adhering to the strictest of hygiene protocols.

Keep well, stay safe and we hope to welcome you back to the heart of Stellenbosch very soon!