Stellenbosch Street Soiree
Posted on Tue January 23, 2018.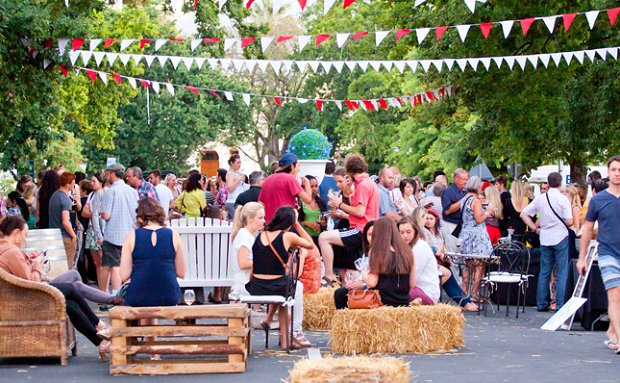 Proudly presented by the Stellenbosch Wine Routes, is some traffic-stopping entertainment in the historic town's Drostdy Street. Just a short walk from our doorstep. This popular event is the perfect way to start the evening.
Come and enjoy the Stellenbosch lifestyle through local street fare by prominent eateries and food vendors, award-winning wines and upbeat live music. At this pop-up party, cars make way for enthusiasts to sample unique dishes at street stalls, while wine farms offer delicious vintages to wash away those mid-week blues. Book with us and break away from the big city hustle and bustle.
Each Stellenbosch Street Soiree features a different selection of cellars and caterers and entry costs R100 per person which gets you a glass and a ticket to taste as many wines as there are on offer. Food dishes are priced individually by vendors. These communal parties are from 18h00 till 20h00 and children are welcome.
Make a note of the Stellenbosch Street Soirees dates for this summer and don't miss a single one:
24 January 2018
7 & 21 February 2018
7 & 21 March 2018
For more information contact Tel: 021 886 4310, visit www.wineroute.co.za, follow the Stellenbosch Wine Routes on Twitter @StellWineRoute or like them on Facebook at STBStreetSoirees. #VisitStellenbosch #1OAK