Stellenbosch Wine Bar Safari
Posted on Thu June 16, 2022.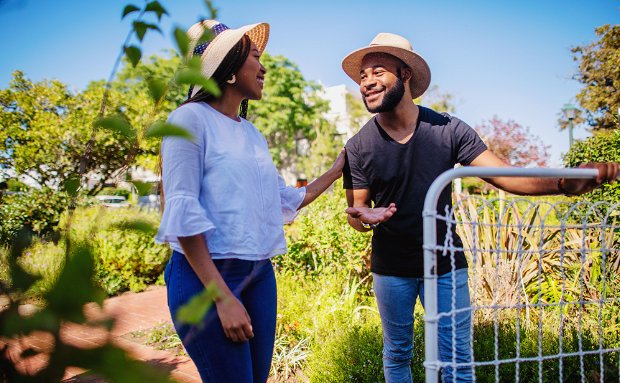 New wine bars have mushroomed in the historic core of Stellenbosch in the last year. Each one is unique and in keeping with the "Think quality, drink Stellenbosch" mantra of Stellenbosch Wine Route. Bonne Esperance Guest House is ideally located on the perfect corner of Stellenbosch and all the wine bars are within easy walking distance. Treat your loved one and book a weekend getaway at Bonne Esperance Guest House.
First impressions are what really sets the tone for any occasion and that is why Simon Wine Bar is the ideal start to your Wine Bar Safari. Simon Wine Bar, named after Simon van Der Stel, the founder of Stellenbosch, can be best described as bringing the old and new together. The legendary fine wines on display from all around Stellenbosch compliments its modern yet classy interior.

Beyerskloof Wynbar brings the legendary and award-winning name of Beyers Truter into the heart of Stellenbosch. The second home of Pinotage. Experience the Beyerskloof range of wines before or after a dinner in town or alongside a few snacks.
This casual meeting place, where the focus is on wine with some shared plates. It is a wonderful way to enjoy a Mediterranean way of eating and sharing food. Just 5 minutes walk from Bonne Esperance Guest House.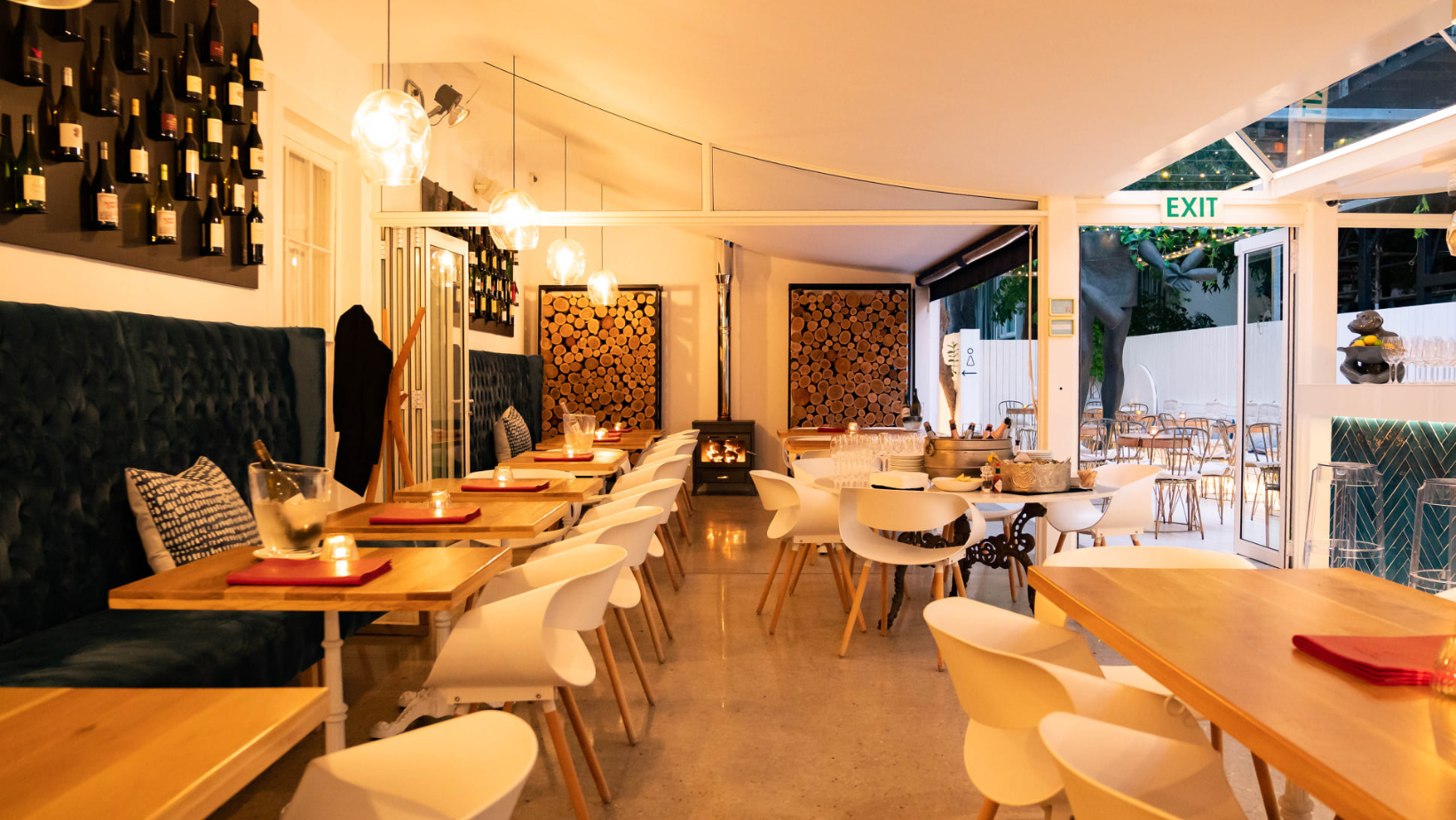 "Stellenbosch wine bar focusing on the Stellenbosch Collection wines (from high-end Rust en Vrede to easy-drinking Guardian Peak). Also available is the Stellenbosch Reserve range, a love letter to the Stellenbosch Winelands and representing all seven main varietals. This means there's something for everyone here, by the glass or bottle. Take a seat in the casual, minimalist interior, or under the oaks on the long stoep at the corner."
"Shaded by plane trees and canvas umbrellas, the sophisticated yet relaxed Qbar evokes the grand style of Quoin Rock wine estate on a smaller scale. Here you can sample all their wines (and take them home at cellar-door prices), accompanied by utterly delicious fine-dining tapas by chef Jack Coetzee. Don't leave before you've had a glass of the Black Series MCC or the grappa-esque Husk Spirit."

The Brampton Studio is a stylish, chic and intimate venue in the heart of Stellenbosch. This is reflected in the unique range of modern wines to celebrate colourful thinking, doing, seeing, tasting, and living. Best value for money biltong and cheese platter for a lighter dinner.
"As an urban alternative to a farm visit, this Devon Valley estate's stylish emporium on Stellenbosch's buzzing Church Street is an atmospheric spot for aficionados (and novices) to indulge their passion, with more than 30 wines available by tasting portion, glass or bottle. It's a beautifully adorned space, with copper, leather, decorative tiles and dark wood detailing – and a wine-library of shelves showcasing the boutique Le Grand Vin de Stellenbosch range and Stellenview portfolio."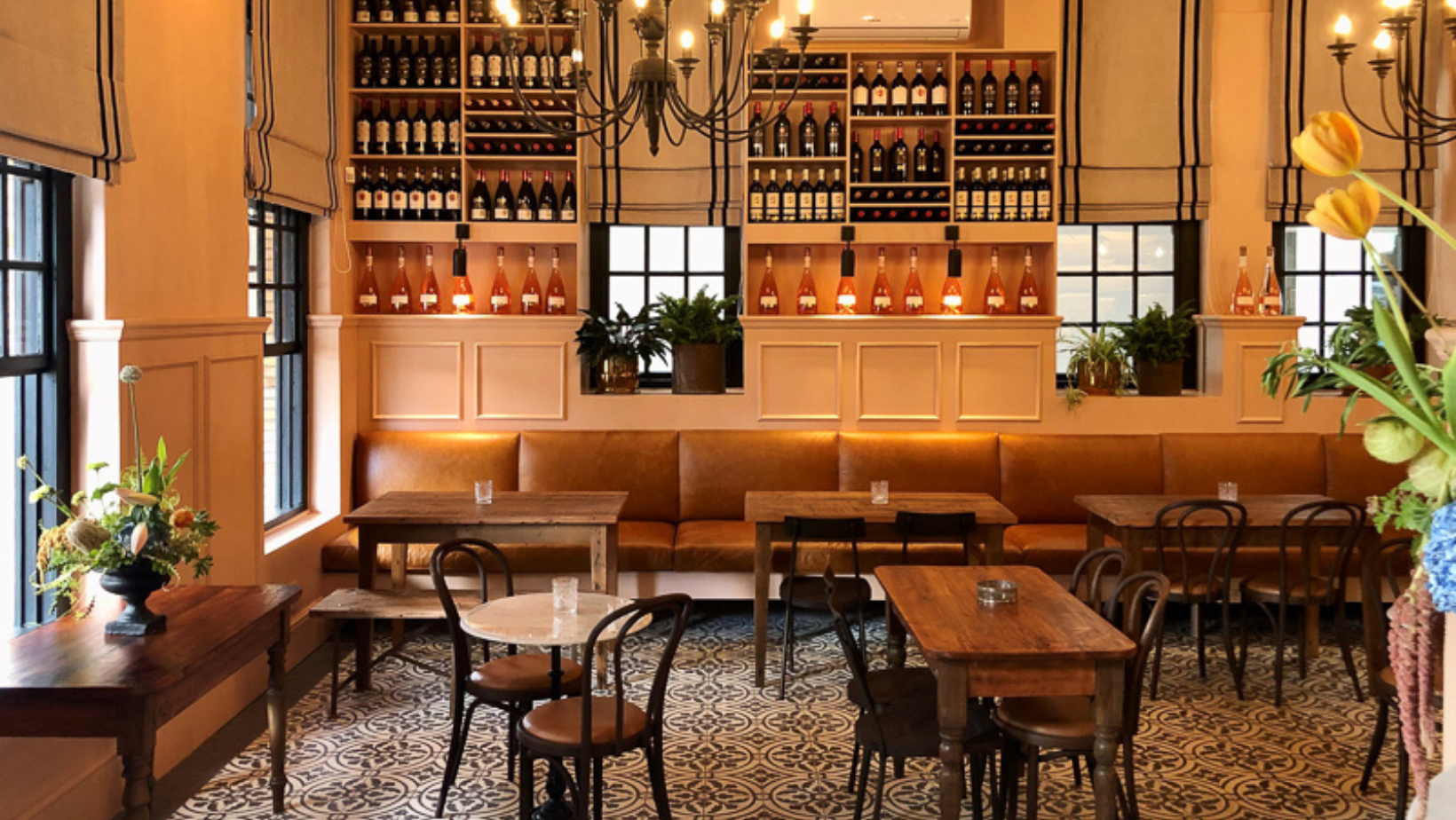 Bartinney wine & champagne bar is located in the heart of Stellenbosch. Offering wine friendly, seasonal wines to be enjoyed either outside on the terrace, or better yet, to get the full spectrum inside is a printed wall with the panoramic view enjoyed by the Bartinney Wine Estate.
Plaisir offers award-winning wines and well crafted gin paired with an array of authentic European-style tapas. The stylish interiors making it a prime location to have drinks with someone you fancy.
Their bespoke range of wines were named after Bertha, the Bezuidenhout family pays homage to their mother, a woman with an unbeatable resilience, creative spirit and an uncanny resourcefulness. Much like Bertha's impressive adaptability across a landscape of varying situations the Bezuidenhout family have dedicated their winemaking pursuit in crafting easy-drinking, accessible wines that are fresh and food-friendly, reflecting the spirit of the Cape and limited in volume. Be bright, bold and spectacular with Bertha Wines.