Stellenbosch Wine Festival
Posted on Thu January 18, 2018.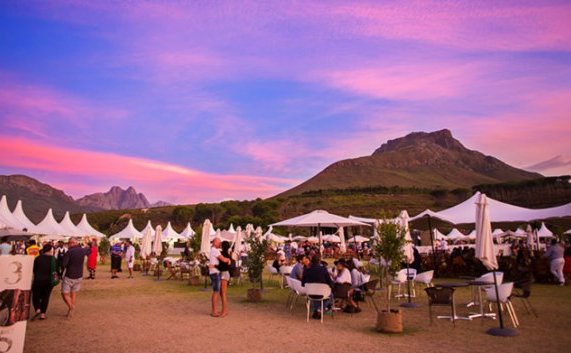 If you ever needed an excuse to visit Stellenbosch, this is the one, the oldest wine festival is taking place from 23 to 25 February 2018. The event is taking place at the Coetzenburg Sports Grounds and it is just a 3 minute walk from our doorstep. The grounds are surrounded by the Jonkershoek Mountains, making it the perfect venue for this world-class festival.
The festival is host to over 75 wine farms, who are showcasing their award-winning wines this year. Visitors will have an opportunity to taste a diverse selection. We will see the launch of an all-new Premium Wine Tasting Experience, where one will be spoiled for choice with seven cultivar-themed tasting stations, showcasing award-winning Wine of Origin Stellenbosch wines and have a chance to meet the winemakers. The food at the festival is definitely one of the highlights, sample some of the incredible treats on offer from the local restaurants and food trucks from the area. Join us in celebrating the Stellenbosch lifestyle during the #SWF2018. 
TICKET PRICES:
Friday, 23 February General Access R150 | Premium Wine Tasting Experience R350
Saturday, 24 February General Access R190 | Premium Wine Tasting Experience R350
Sunday, 25 February General Access R190 | Premium Wine Tasting Experience R350
Kids Under 18 years enter free.
*All tickets include a branded wine tasting glass as well as a cashless card pre-loaded with either 20 or 30 wine tasting coupons dependent on which package you choose.