New Year Resolutions
Posted on Sun January 6, 2019.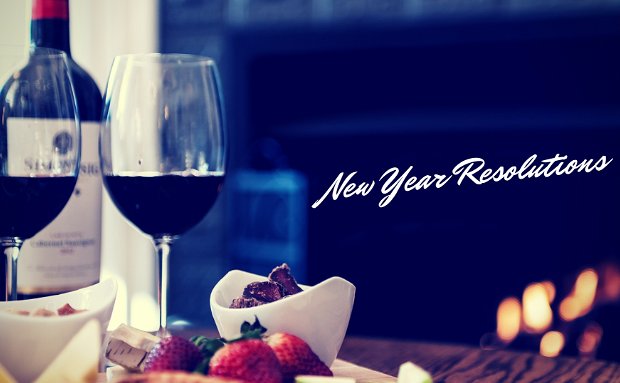 Bonne Esperance Guest House wishes you all a great 2019!
At the beginning of every year we reflect on what our goals are and what we wish to achieve in the upcoming year, so why not fulfill these fun resolutions on your next visit to the winelands.
1. Enjoy more WINE
Like they say "a glass a day, keeps the doctor away". Visit these unique wineries to get your fill:
Dating back to 1685, making  Muratie one of the oldest estates in South Africa. The farm has a character like no other with the wine tastings being done inside the old cellar on a family dining table that is over 80 years old. You can enjoy the following tastings with them:
Standard Tasting: R40 per person
Premium Tasting: R75 per person
Chocolate Pairing Experience: R60 per person
The Reynecke Vineyards are herbicide, pesticide and fungicide free. Just like any organic vineyard should be with a focus on biodynamic winemaking. They offer wine tastings, a vineyard walk and a cellar tours, but please note that if is by appointment only. To arrange your visit please contact them on:
[email protected] or [email protected]. 
A unique wine estate where they play classical music to the vines, from speaks atop high poles, gently lapping over the plants in waves of symphonic harmonies. Visit their beautiful gardens while listening to Baroque and sipping on top quality wines.
2. Eat more CHEESE
Everything is better with some cheese, visit Fairview for the ultimate cheese experience or simply sit back and enjoy one of Bonne Esperance's lovely cheese platters around the pool.
Stellenbosch winelands also play host to the prestigious  South African Cheese Festival taking place on 26-28 April 2019 at the Sandringham farm just outside of Stellenbosch. The popular South African Cheese Festival showcases the widest variety of cheese and complementary products like superb wines, spicy preserves, fresh fruit, but also indigenous teas and exotic drinks. Book your tickets in advance to avoid disappointment, tickets available at Computicket.
3. Be more ADVENTUROUS
Nothing says adventure like petting a big cat at Vredenheim Cat Park or go a game drive in the heart of the wine lands at Villeria Wines. Also have a look at our Active Stellenbosch blog post for some adventure packed activities.
4. Get lost in ART
The new art route in Stellenbosch will take you on a tour of some of the most prominent works of South Africa's classic and contemporary artists, Stellenbosch's galleries, museums and craft markets. Designed to be easy to navigate, the Art Route map shows the reader where they will be able to see internationally-acclaimed works of art from artists such as Irma Stern, Gerard Sekoto, Walter Battiss, Ephraim Ngatane, Dylan Lewis, Marlene Dumas, and more.
The map is available online at Stellenbosch Visio and from the town's Visitor Information Centre.
5. Have more weekends AWAY
Escape the hustle and bustle of big city life and join Bonne Esperance Guest House for an amazing getaway weekend. Let us handcraft an unforgettable winelands experience for you with a 10% direct booking discount!