Renovation and Refurbishment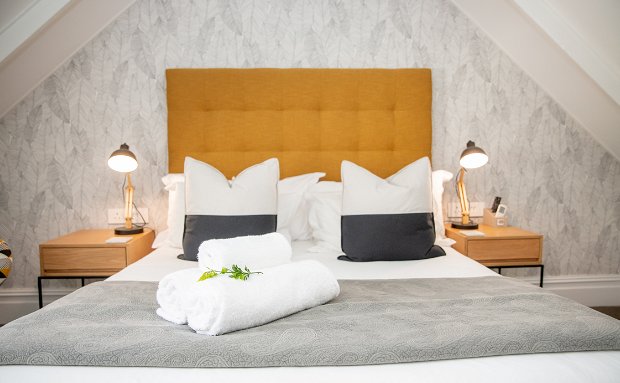 Bonne Esperance Guest House has gone through a huge transformation this past winter and we can proudly say that the outcome is even better than we anticipated. The beautiful Victorian Villa was built in 1907 and we decided that it was time for the grand old lady to get a makeover.
The vision of Lienkie Troskie from Vizi Architects was simple: Boldly introduce new elements while continuously respecting heritage, both inside and outside, thereby creating harmony. JJ Dempers Master Builders executed this vision perfectly. The interior was re-imagined by Annemien Kotze together with Jill Julies from Supreme Upholstery and each room has its own personality, style and flair.
Balconies were added to the courtyard rooms and all the bathrooms were updated with walk-in showers and contemporary bathroom fittings. Two new rooms were added in the roof space of the 1960's part of the building and the views are phenomenal: one can see 7 different mountains from Helderberg to Simonsberg.
We invite you to come and experience our handcrafted hospitality in the heart of Stellenbosch.