Late Arrivals at the Studio Apartment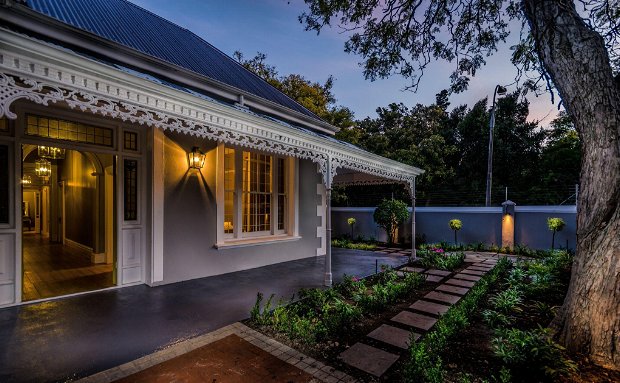 Dear Guest,
Welcome to Bonne Esperance Studio Apartments. We hope you enjoy your stay with us and that you have a wonderful time in Stellenbosch.
We trust that the security guard gave you your keys and basic room information.  Please find the following detailed information about your room below:
The remote for the air-conditioner is the white one. You'll find in its holder against the wall or next to the bed. The optimal temperature is between 18 – 26 degrees.
Our televisions have a few satellite channels to choose from. The big remote is to switch the TV on and the smaller remote is to change the channel. If the television is not set, for some reason. Please try the following steps:
Make sure the television is set to AV  by pressing the source button on the top left of the large remote. The decoders should be showing a green light. If not, please hold in the power button to reset the decoder.
The coffee, tea and freshly baked cookies are complementary.
The password for the WIFI is Studio123. Please enter the password, just as it's written.
In the cupboard you'll find a safe, with instructions on how to use it indicated in front and towels for the swimming pool. The hairdryer is in the drawer.
The kitchenette is equipped with a microwave, refrigerator, kettle, toaster, cutlery and crockery.