We Shall Overcome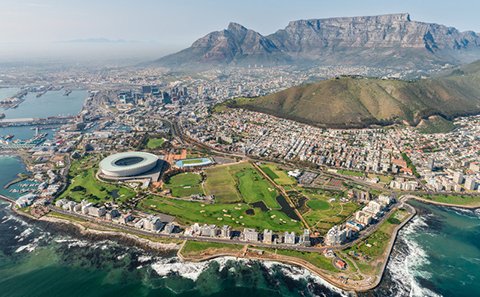 As we are all locked behind doors for now we know for sure that this boundary is not indefinite, we will get to travel, explore and visit loved ones again, not tomorrow but soon. For now we can dream about the things we want to do when this wave has passed.
It won't be long before we will open our doors to the world. It won't be long before the aroma of freshly brewed coffee hits us from our favourite coffee shop and the first bite of the oh-so fresh, buttery, crisp croissant…
Outside we can hear the birds chirp jolly melodies. How we long to be free like them, soaring over our mountains. As we look out of the window, we see how autumn slowly shifts into winter. Nature cannot wait to welcome us back warm-heartedly but for now, we will have to overcome the desire for freedom from behind the closed doors.
We live in a country rich in biodiversity, ethnicity and history - does that not make us truly unique? I say truly exceptional! There is a special sense of unity and patriotism awakening in our South Africa.  Each one of us has our own challenges yet we all unite to fight against this novel virus. We are warriors at heart and together we will fight for our beloved country.
Our restaurants will soon overflow with patrons again, wine makers will share the fruit of the vine again, tour guides will inspire tourist again, adventure seekers will roam the mountains on their mountain bikes again and guest will come and experience the handcrafted hospitality of Bonne Esperance Guest House again and all will be well.
Our world is currently changing and in time it will return to normal, but not as we know it. We will embrace the new normal because we are victorious warriors at heart. Nkosi Sikelel iAfrika.