5 THINGS TO DO ON A SUNNY DAY IN STELLENBOSCH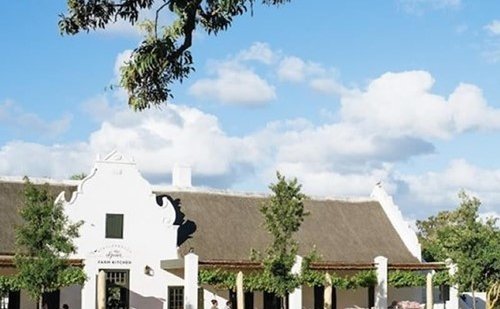 Summer is fast approaching, our rainy season is at an end and everything is in full bloom. Why not revel in the bright summer sunshine as you sip a glass of chilled wine and relax around our pool?
Top 5 activities we recommend for a sunny day in Stellenbosch
Join Bikes 'n Wines on one of their many cycling tours through the Stellenbosch Winelands. You can choose from the following tours:
Stellenbosch Adventure Ride is an action packed 21km bicycle tour with tastings at 3 boutique wineries along the way.
If you want to do something a little more relaxed join them on their Stellenbosch Vineyard Meander. This is a six-hour cycle tour where you will visit 3 wine estates and stop off for an a la carte lunch at one of the wine farms. The distance is around 10 km.
The Platinum tour offers a visit to 4 of Stellenbosch's upmarket wine estates. A boutique red wine tasting, cellar tour and gourmet cheese platter are included in the itinerary. This tour caters to those who enjoy the finer things in life. The distance is 15km.
Make sure to book in advance to secure your spot!
When it comes to enjoying the perfect sundowner, it's all about location. Peter Falke Wine Estate offers just that - great views of the mountains while relaxing with a glass of wine and watching the sun go down. They have a luxurious outdoor tasting lounge with a fun element where you can relax on bean bags. You can also order some light meals to go with your wine. The menu offerings include: house salads, nachos and cheese & charcuterie platters – these are meant for sharing and can be ordered until 6.30pm. Booking is essential, especially over weekends!
Glide along on a Segway at Spier while enjoying the fresh summer air and the beautiful surroundings of the farm. You can choose from three different tours:
Spier Farm Tour: this hour-long tour gives you a glimpse into this amazing working wine farm. They will show you the first block of vineyards planted and explain their biodynamic farming techniques. Through all this you will be seeing the amazing views of the Stellenbosch Mountain Range as well as Table Mountain.
The Vineyard Tour will take you on a 2-hour adventure through their vineyards. Sit back & relax with a complimentary wine tasting (grape juice for children) after the tour consisting of 3 Spier Wines.
Their most popular tour is the Sunset Tour. Enjoy a beautiful sunset cruise through Spier's vineyards. This unique one-of-a-kind experience offers a fun, romantic and memorable way to finish off your days adventures. Booking is essential to avoid disappointment. Please visit http://segwaytours.co.za/ for pricing and online bookings.
There is nothing better than to just sit under the trees on a sunny day and relax with a gourmet picnic. Warwick Wine Estate is one of the popular settings to enjoy a picnic, they have different options to choose from, either sitting on the lawn next to their dam or enjoying a more private picnic in one of their pods. Another great place for a picnic is at Boschendal Wine Farm. They use naturally grown produce and locally sourced goods to make for an exceptional basket. They have two picnic areas; the Rhone Rose Garden and the Werf Farm Picnics. Visit their website to have a look at the picnic menus and book in advance.
Waterford Estate offers a unique wine experience where you will go on a 3 hour long wine drive, in one of their safari-type vehicles, through the 120-hectare Estate on the beautiful slopes of the Helderberg mountain. This experience allows the chance to taste their award-winning estate wines amongst the vineyards of their origin. You will be expertly guided through all the aspects of what makes this area so biologically diverse and viticulturally unique. The wine tasting will be accompanied by various light snacks which are well suited to pair with the individual wines. The experience will culminate with the Wine and Chocolate Tasting back at the winery. Bookings are required a week in advance. Please visit their website for direct bookings.