Staying Entertained at Home
Posted by Michelle on Mon May 18, 2020 in
Foodie
.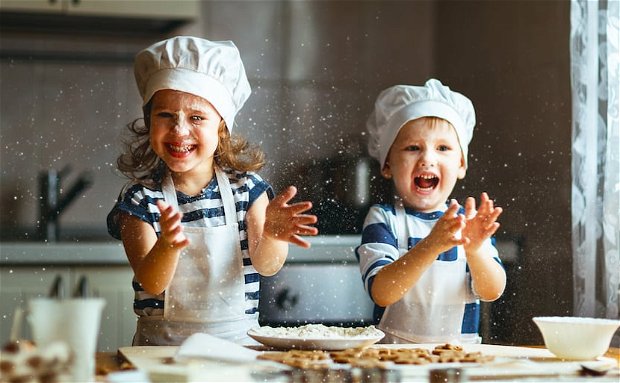 Schools are closed and stressed parents are desperate for new ways to keep the little ones entertained.
We asked our staff members to share some ideas:
Cooking Class
Choose a country and teach the little chefs how to prepare the national dish. This is a good way to keep those wandering minds and hands busy.

Start a garden
Not only will growing your own vegetables keep the kids busy but it might save you some trips to the shops too.


Camping at home
Let your child's imagination run wild as they pretend to go camping in the backyard. Build a fire, toast some marshmallows, tell ghost stories and don't forget to make some animal shadows with your torch!

Bird Feeder
Let the children get creative with a Bird Feeder and see who can identify the most birds.

Learn a new language
With a wide variety of free tutorial channels online, now is your chance. Expand on "international dish day" and explore the culture and traditions of your chosen country.
Make a bucket list
Make a list of all the places you want to travel once the lockdown restrictions have been lifted.

Take a tour:
Have you visited the Louvre, the Vatican or the San Diego Zoo? Broaden your horizons and stave off boredom with some amazing virtual tours.

Go on a game drive
A live safari with knowledgeable guides is right up our alley! We're addicted to the award-winning WildEarth's safariLIVE.
Check out WildEarth Kids: Children ages 4-18 can experience a free, live and interactive safari where the answers are tailored to the age of the child.