The best places for chocoholics to visit in Stellenbosch
Richly dark, plain and smooth, studded with nuts, oozing from a fondant, steaming from a mug or poured over delicious, creamy gelato and in Stellenbosch...paired with wine. We adore chocolate in all its forms, and we completely get why the Aztecs, who were the first to discover it, believed it was a delicacy reserved for the gods. Fortunately, we mere mortals can now partake in the delectable taste sensation. But where can you go to experience the "Charlie in the Chocolate Factory" feeling? We are chock and block full of ideas.
What better treat is there than chocolate? Writer, Dave Barry, spoke for us all when he stated: "Your hand and your mouth agreed many years ago that, as far as chocolate is concerned, there is no need to involve your brain." 
Here are our Top 4 chocolate and wine pairings in Stellenbosch:
Waterford Estate is situated in the Blaauwklippen Valley on the rolling slopes of the Helderberg Mountain. It is this mountain range that gives Waterford Estate wines their unique character and sense of place. The beautiful "South of France" inspired buildings around an enclosed courtyard creates the perfect backdrop for a delectable chocolate and wine tasting. Waterford Estate is about 12 min drive from Bonne Esperance Boutique Guest House.
Photo credit: https://www.google.com/maps
Designed to create an unique flavour sensation – Waterford Estate's Wine & Chocolate Pairing is a crowd-pleaser for a reason. The Waterford Kevin Arnold Shiraz, Waterford Estate Cabernet Sauvignon and Waterford Heatherleigh are paired with signature chocolates created by Chocolatier, Richard von Geusau.
Please note that bookings are required a week in advance.
Wine & Chocolate Experience – R135 per person
Spier Wine Farm who was voted one of the 100 World's Best Vineyards in 2021 is not only one of the oldest wine farms in South Africa, but also offers a range of activities which can be enjoyed on the Estate. 
Situated in the outskirts of Stellenbosch, visitors can look forward to history, award winning wines, art, and astounding food followed by incredible Stellenbosch views. Spier Wine farm is a scenic 15 minute drive from Bonne Esperance Boutique Guest House.
Photo credit: https://www.google.com/maps
The Chocolate and Wine pairing is one of many tasting experiences which the Estate has on offer. Inspired by the Spier Cap Classique and Spier Creative Block blends, the Chocolate and Wine pairing features three mouth-watering chocolates which was carefully crafted by a chocolatier. These three chocolates are then paired with the Spier Creative Block blends while the Spier Cap Classique serves as a palate cleanser. 
The purpose of the Chocolate and Wine pairing is for guests to "unlock nuanced flavours in both the chocolate and wine" which in return offers a superb palate experience where a range of delicious flavours meets. 
Spier Creative Block 2 2021 paired with a Cape Floral White Chocolate
Spier Creative Block 3 2018 paired with a Coastal Spice Milk Chocolate
Spier Creative Block 5 2018 paired with an Orchard Berry Dark Chocolate
Spier Cap Classique Brut 2018 which is enjoyed as a palate cleanser
Chocolate and Wine Tasting – R95 per person
Photo: https://www.spier.co.za
BOOK SPIER CHOCOLATE AND wine TASTING
Lanzerac is one of Stellenbosch's most iconic wine farms, it is located in the beautiful Jonkershoek Valley and boasts a perfectly preserved Cape Dutch Manor house as well as a 5 star hotel and spa. As you arrive at the estate a breathtaking tree lane invites you to follow it up to come and discover all the treasures that this wine farm has to offer. It is walking distance from Bonne Esperance Boutique Guest House and we recommend a leisurely stroll through the beautiful suburb of Mostertsdrift before your chocolate and wine pairing (with a e-hail taxi ride back ;-)
Photo credit: https://www.google.com/maps
Lanzerac offers a unique tasting of 5 Jonkershoek Range wines paired perfectly with a selection of artisanal chocolates - R165 per person.
Photo: Lanzerac Facebook Page
BOOK LANZERAC WINE AND CHOCOLATE TASTING
Founded in 1682, Blaauwklippen is one of the oldest wine farms in Stellenbosch. Down to earth with a rich history and winemaking tradition, they produce wines of distinction in harmony with the simplicity of country living. Blaawklippen is a easy 8 minute drive from Bonne Esperance Boutique Guest House.
Photo credit: https://www.google.com/maps
Wine and chocolate pairing - enjoy a range of artisanal chocolates paired with 5 Blaauwklippen wines - R185 per person
Photo: Blaauwklippen Facebook Page
BOOK BLAAUWKLIPPEN CHOCOLATE AND WINE PAIRING
Is your mouth watering to bite into the Stellenbosch chocolate scene? Don't delay and book your Stellenbosch Chocoholic package today. Go on, you deserve it, dip yourself in chocolate...
STELLENBOSCH CHOCOHOLIC PACKAGE
Love artisan chocolate? Look no further for an indulgent chocolate experience in the Stellenbosch winelands.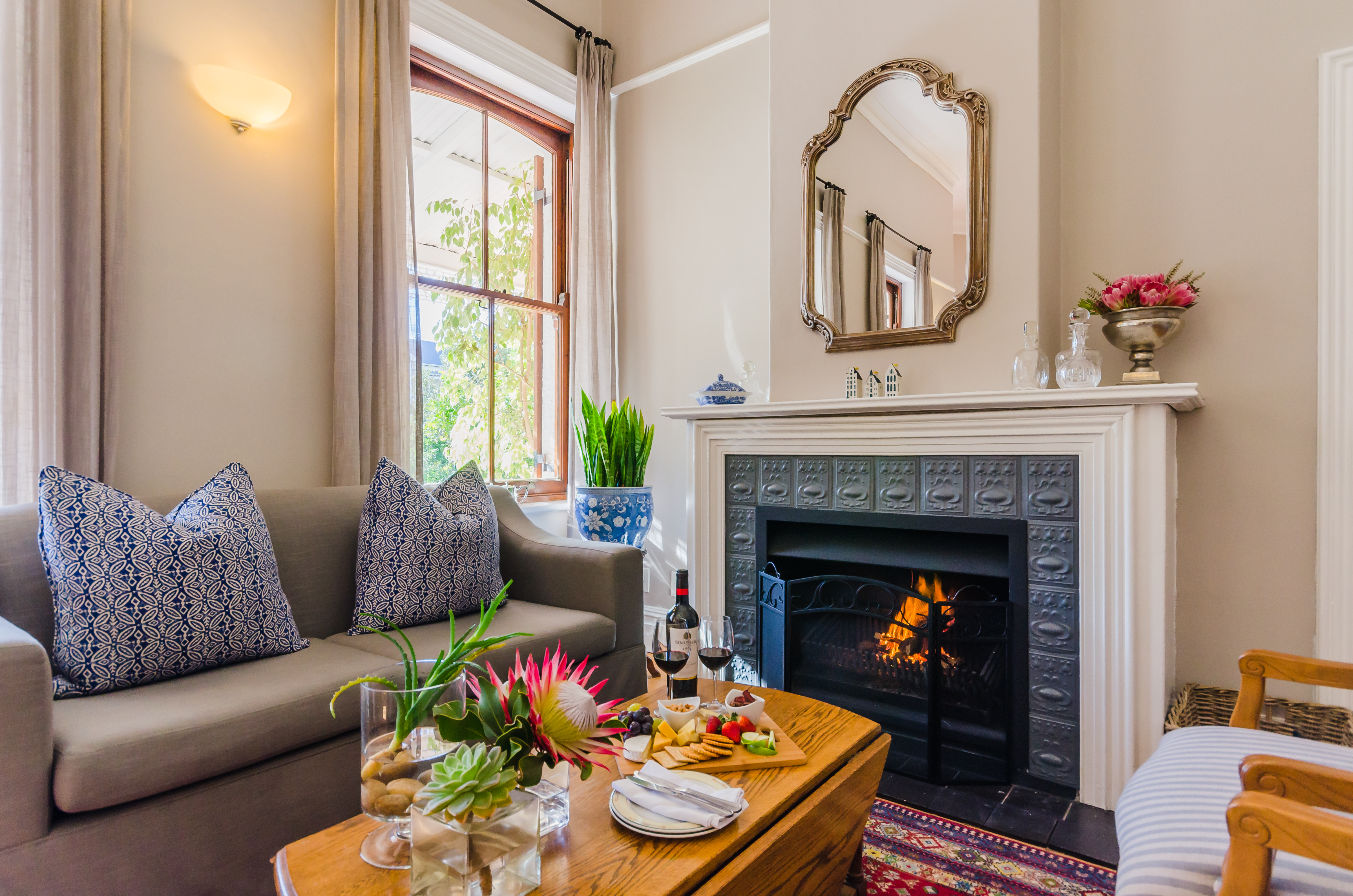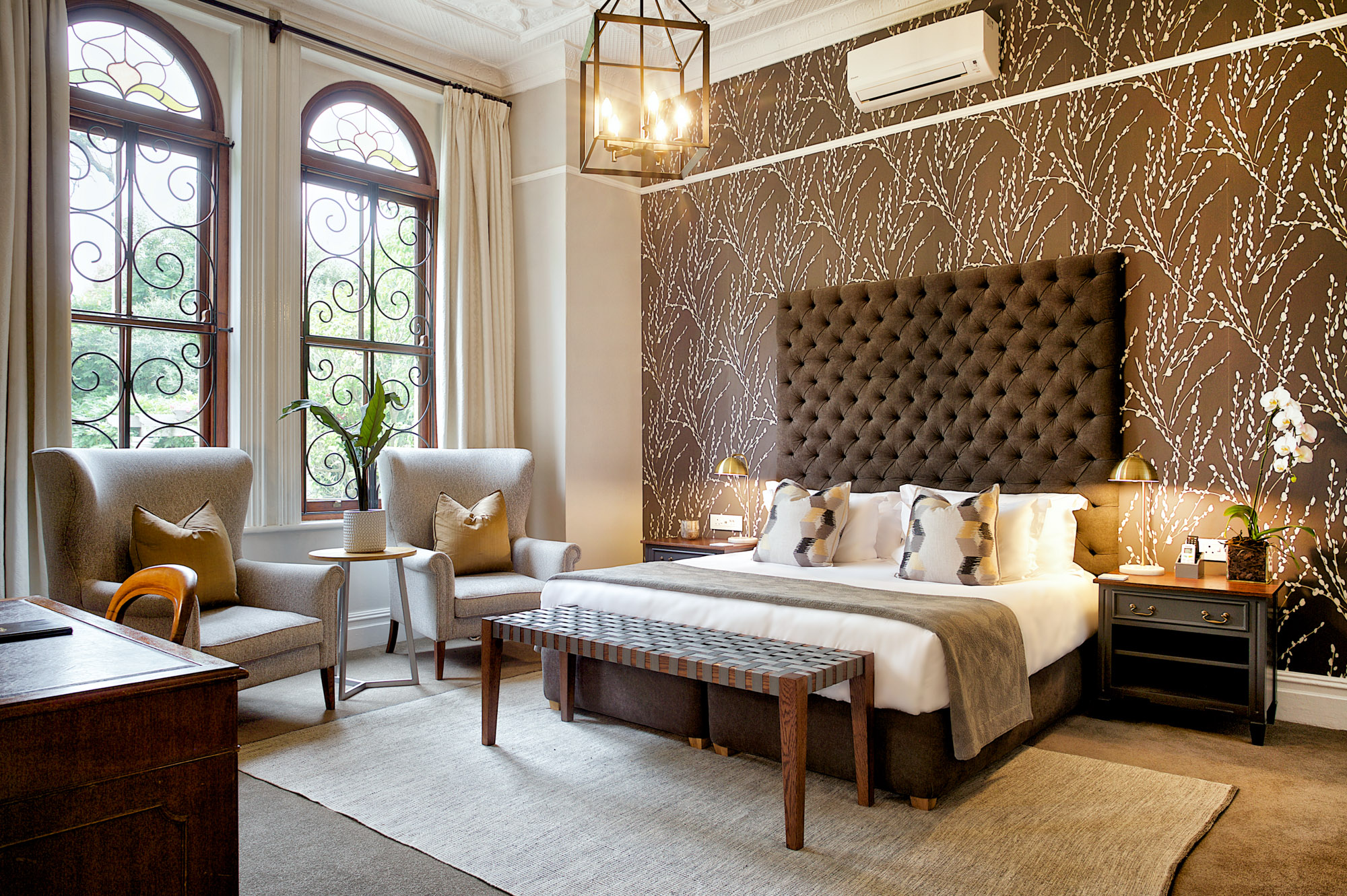 The special package includes:
2 consecutive night's accommodation in our Deluxe Room with balcony or patio, Classic Room or Studio Apartment
Welcome package in the room with bottle of MCC and artisan chocolate tumbles from local chocolate artisans Winston and Julia
Hospitality tray with tea, coffee (Nespresso), hot chocolate and homemade biscuits in the room
Delicious breakfast in the breakfast room or on the veranda with a dessert of mini croissants and chocolate spread
Voucher for a Chocolate and Wine Tasting at Lanzerac Wine Farm for two
Voucher for a Chocolate and Wine Tasting at Spier Wine Estate for two
Voucher for a Chocolate and Wine Tasting at Waterford Wine Estate for two
Package worth R 6 635, you only pay R 5 995 for two nights for two guests in a Deluxe Room with Balcony/Patio or Studio Apartment and R 5 245 in a Classic Room
Booking tip: When clicking on "book this offer", please select two nights accommodation to reveal the special package.

Terms and Conditions:
Special subject to availability
Cannot be used in conjunction with any other specials or discount codes.
100% cancellation fee if cancelled less than 14 days before arrival